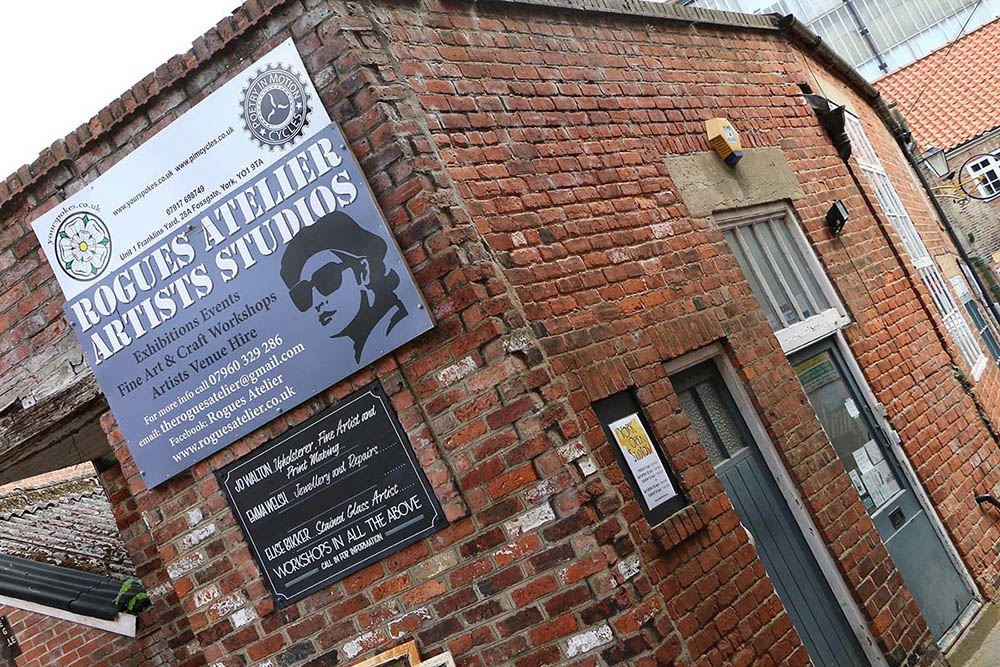 Jo's work is abstract, inspired by horizons. From rust-prints on paper and plaster, recently combining rusted metal with painting, to painting seascapes on gold-metal leaf.
After many years of travelling Jo came back home to England and studied Fine Art at Bradford University.
Her artwork reflects her childhood in Australia, and as a young woman – sailing oceans from the Mediterranean to the Caribbean.
She exhibits her artwork all year round from her studios Rogues Atelier in Franklins Yard, off Fossgate and has been in York Open Studios consecutively for 5 years.
Viewings at the studio are by appointment only.
Jo's work features regularly at Pyramid Gallery, York.
In her 'other life' Jo is an upholsteress: initially learning her skills from making cushions and sail covers for yachts in her time living in Greece. Back in England she went on to gain her City and Guilds qualification in Modern and Traditional Upholstery, and has taught the subject for York Council for many years. Now in her own studio, she takes commissions and continues to teach.
Occasionally Jo's skills have the opportunity to meld into huge blank canvas' – Interior design.
Contact Jo at:
Facebook: whatjodidnext
Follow me on: Instagram – Jo Walton, and Twitter – whatjodidnext